The new dimension of residential property investment
Duna House Hungarian Residential Property Fund is the first Hungarian investment fund dedicated to establish a portfolio consisting of primarily residential property, which offers investors a chance to profit from the gain on the Hungarian residential property market - comfortably, without additional costs and time need in connection with the acquisition and maintenance.

The Fund, in accordance with its investment policy, invests in primarily residential properties exclusively on the territory of Hungary.

"The low interest rates and dynamically increasing residential property prices make real estate a promising investment."
Several aspects on the demand side point toward recovery, whereas supply conditions on the property market tend to have a longer reaction time."
Source: MNB Residential property market report, May 2017

Don't miss the profit from the property market price increase!

---
Duna House Hungarian Residential Property Fund aims to acquire the properties on the best possible price, or under market prices, as it happens often. The long term utilization and lease of the acquired residential properties serves as a ground base for the investment unit's profit.

---
Residential flat portfolio
66 residential properties, 80% of them are rented out

The Fund Manager
Impact Asset Management Fund Manager Private Limited Company is the 100% subsidiary of DUNA HOUSE HOLDING, a company with major share on the property market.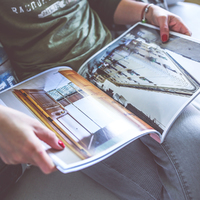 Expertise
Managers in charge, responsible for business decisions in the Fund are all legal and economic experts with university degrees and decades long experience.
DUNA HOUSE's market knowledge, countrywide network and property market expertise are the guarantee for success.
Choose comfortable residential property investment